GE 4-Slice Toaster
$79.00
$49.00
FREE SHIPPING!!!
* Free Shipping on Small Appliances orders only.
FEATURES Shades of Darkness 7 Power 1500W Power Type Countertop - Indoor Housing Stainless Steel Setting/Functions Bagel; Frozen; Cancel APPEARANCE Color Appearance Stainless Steel WARRANTY Parts Warranty Limited 1-year entire appliance POWER / RATINGS Volts/Hertz/Amps 120V;60Hz;15 or 20 Amp Breaker WEIGHTS & DIMENSIONS Overall Depth 11.18 Overall Height 7.64 Overall...
• Own this product? See Maintenance & Care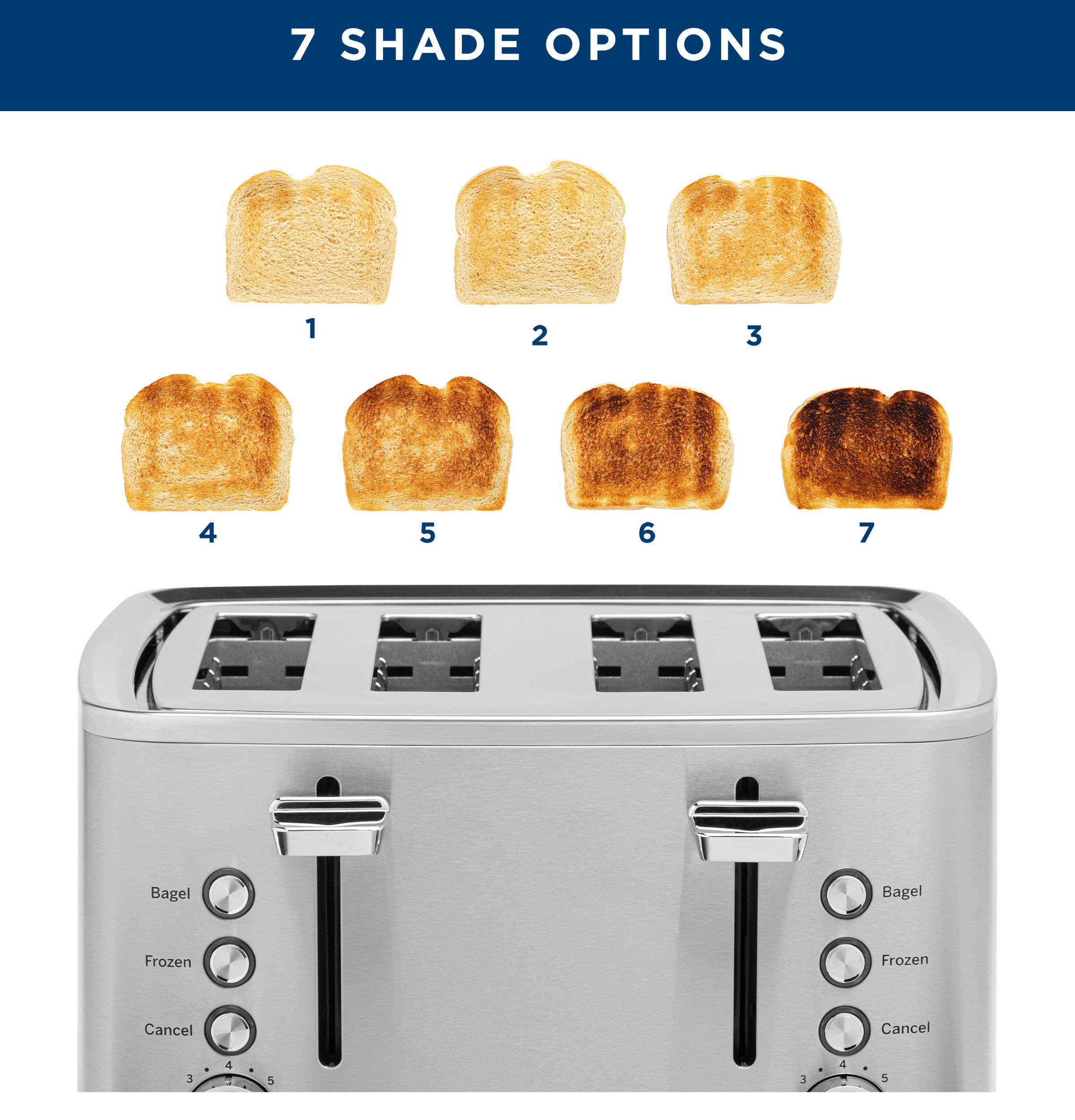 7 Shade Settings
Enjoy a variety of toast options thanks to multiple shade adjustability that delivers 7 shades of doneness from lightest to darkest, satisfying everyone''s preferences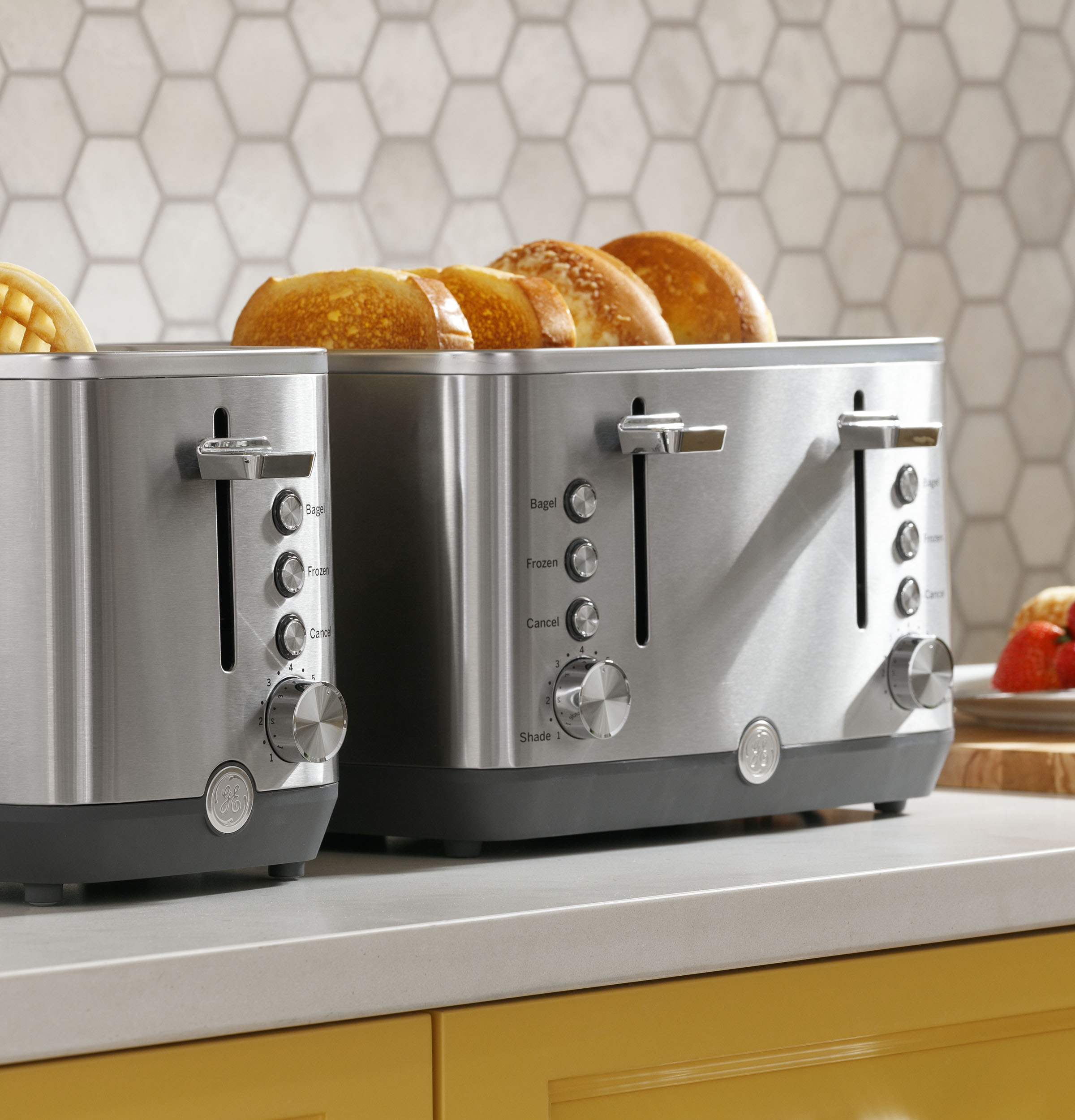 4-Slice Toaster
A compact 4-slice toaster acts as 2 toasters in one, giving you the toasting capacity of 2 toasters alongside extra wide slots for bread, bagels and more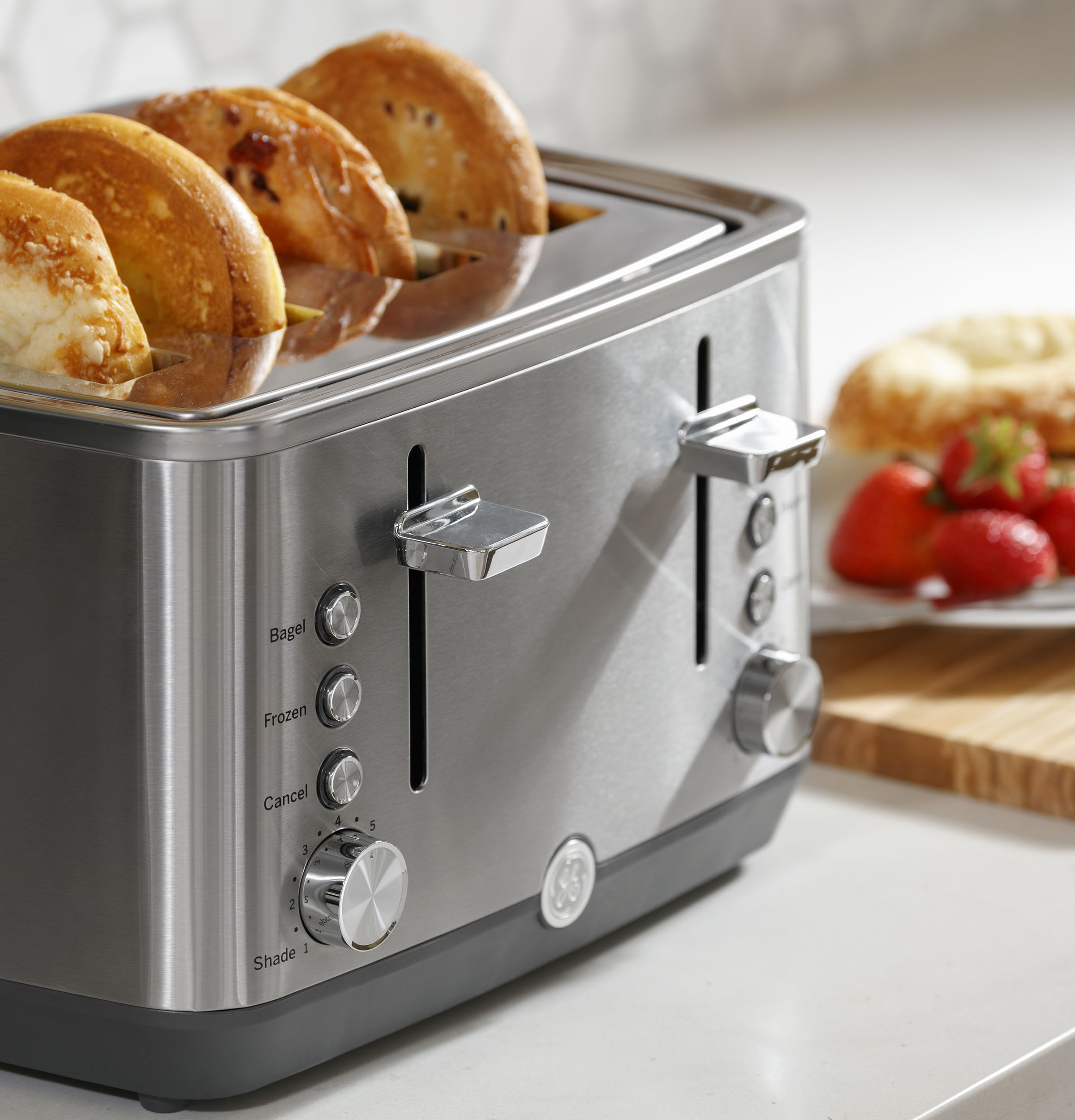 1500 Watts
Get perfect results in a snap thanks to a 1500-watt, 4-slice toaster that offers quick, even toasting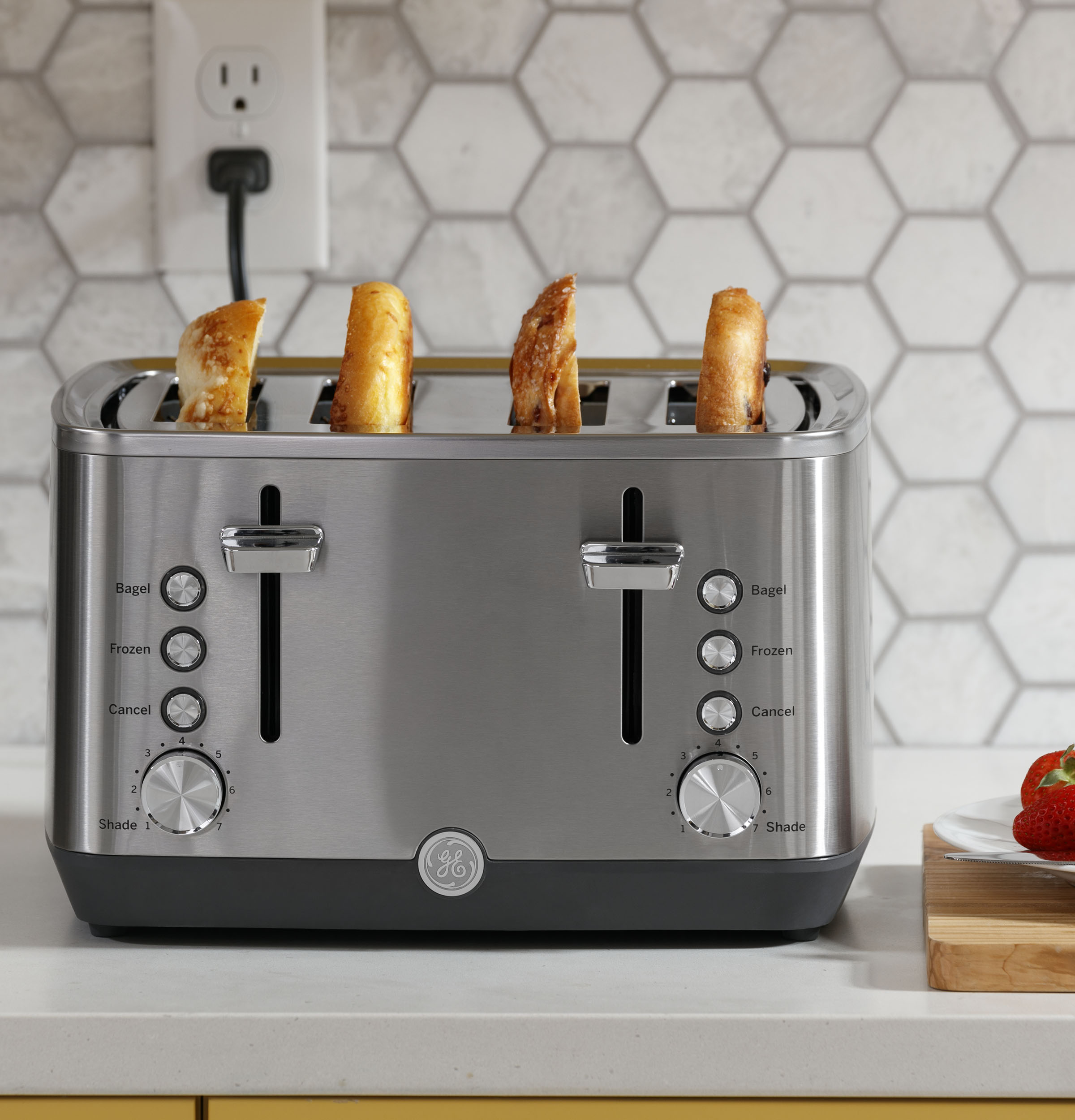 Even Toasting
This 4-slice toaster''s heating element delivers even, consistent toasting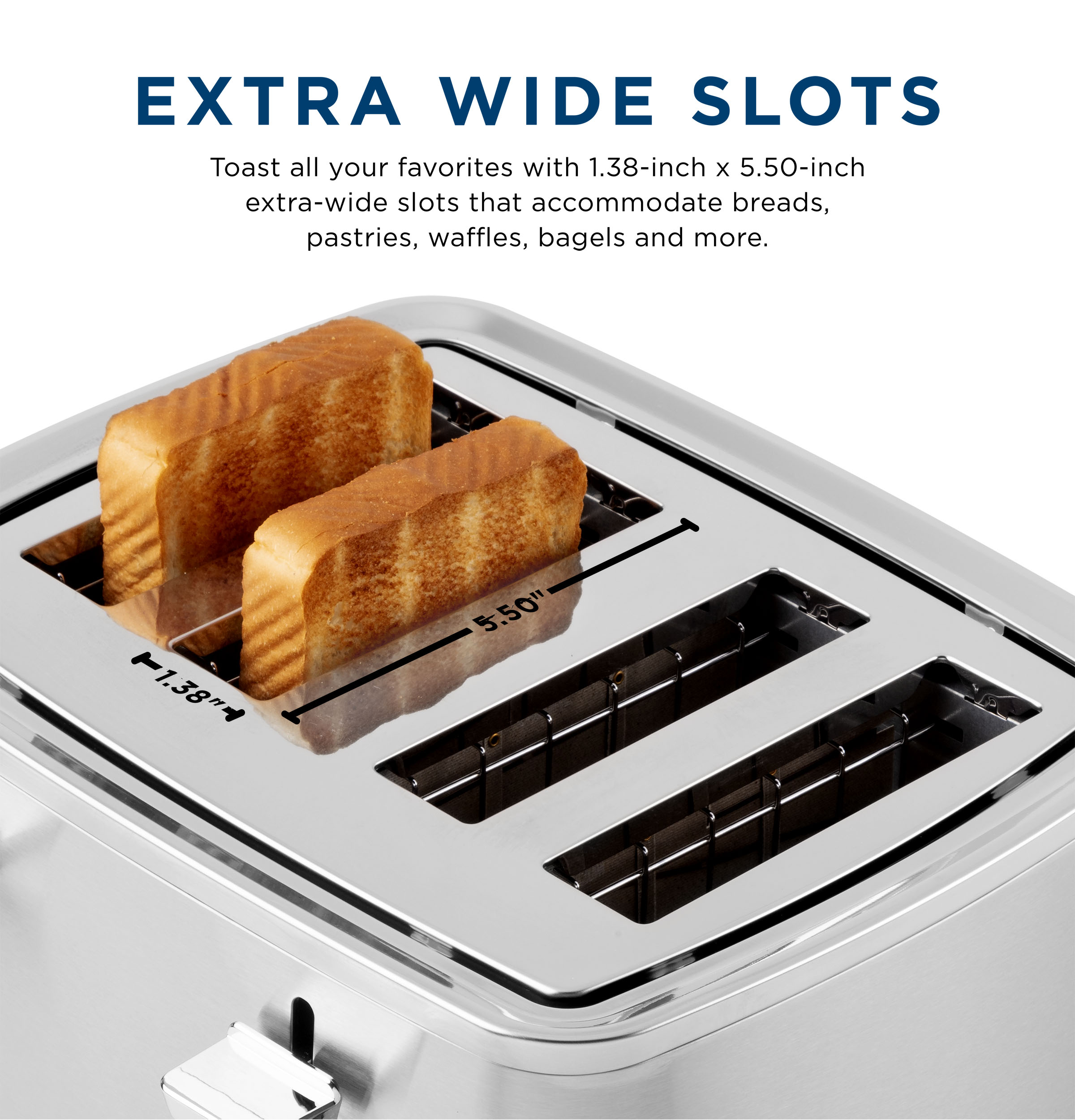 Extra Wide Toaster Slots
Accommodate various types of breads, pastries, waffles and bagels with wide slots that measure 1.38" x 5.50"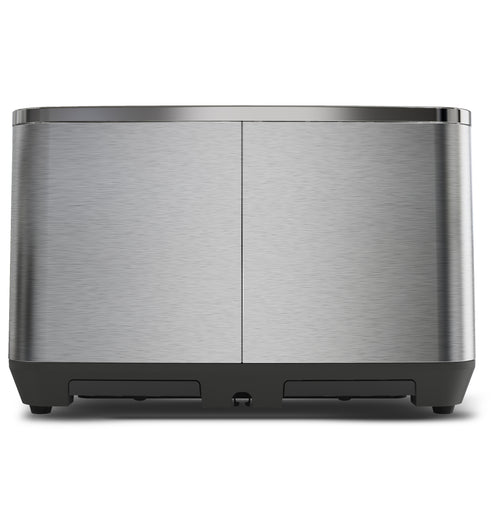 Removable Crumb Tray
Keep your toaster clean and free of crumbs with a pull-out tray that you can empty with ease
| Feature | Description |
| --- | --- |
| Housing | Stainless Steel |
| Power | 1500W Power |
| Setting/Functions | Bagel; Frozen; Cancel |
| Shades of Darkness | 7 |
| Type | Countertop - Indoor |
| Feature | Description |
| --- | --- |
| Color Appearance | Stainless Steel |
| Feature | Description |
| --- | --- |
| Capacity | 4 Slices |
| Feature | Description |
| --- | --- |
| Approximate Shipping Weight | 12 inches |
| Net Weight | 11 inches |
| Overall Depth | 11.18 inches |
| Overall Height | 7.64 inches |
| Overall Width | 12.17 inches |
| Feature | Description |
| --- | --- |
| Volts/Hertz/Amps | 120V;60Hz;15 or 20 Amp Breaker |
| Feature | Description |
| --- | --- |
| Parts Warranty | Limited 1-year entire appliance |