GE Profile™ Electric Cooler
FEATURES Operation Time (Fully Charged) 8 Hours Dual Temp Zone Yes Battery Type External Number of Lids 2 Control Type Cap Touch Controls, IMD control panel Baskets 3 wire - removable Refrigerant Type R134A LCD Digital Display Yes (range from 68F to -6F) Battery Protection 3-stage battery protection system (battery...
• Own this product? See Maintenance & Care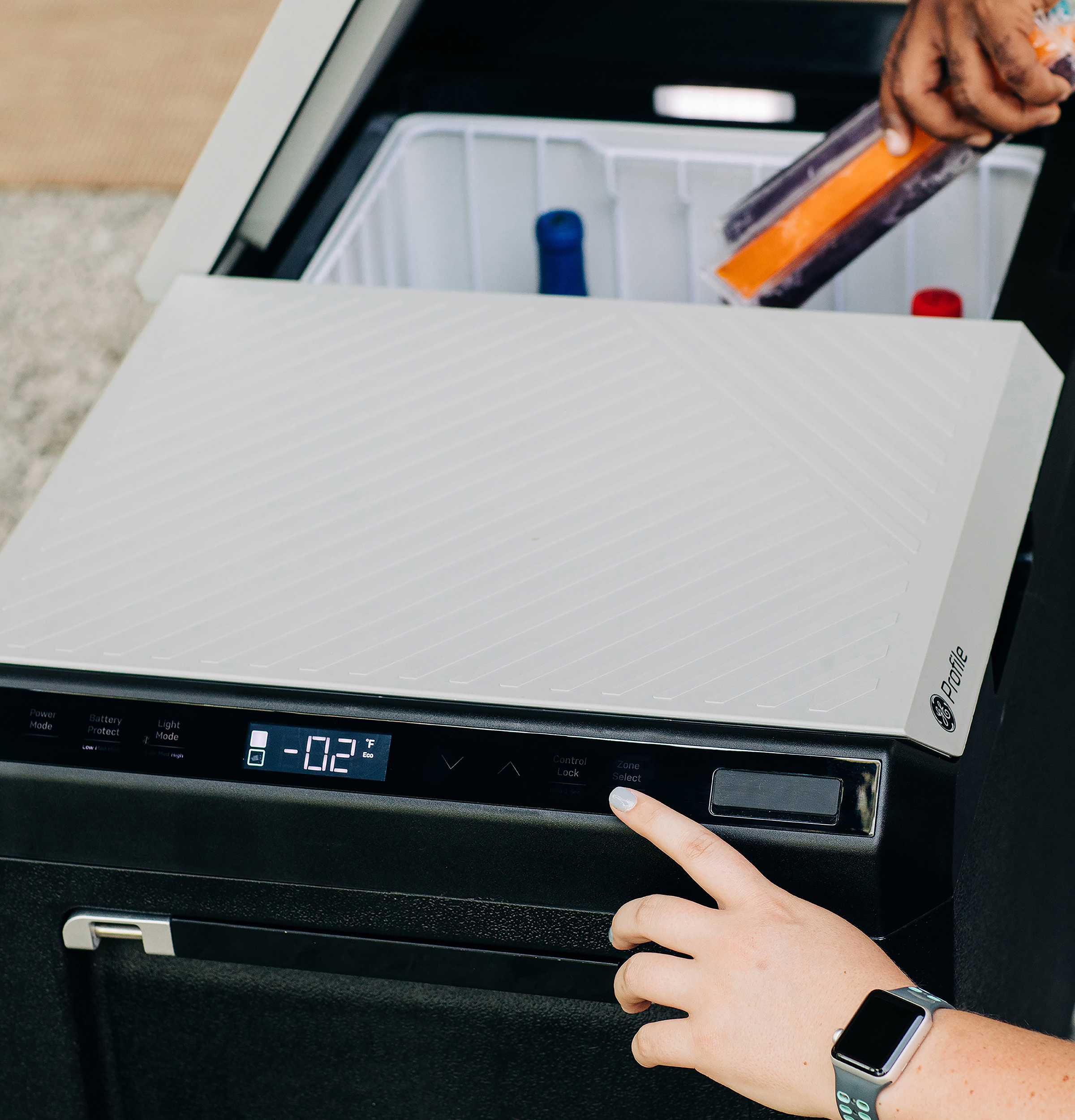 75 Liter 12V Electric Cooler
Extra-large storage capacity is split between two cooling zones, with 33 liters in the left zone and 42 liters in the right zone.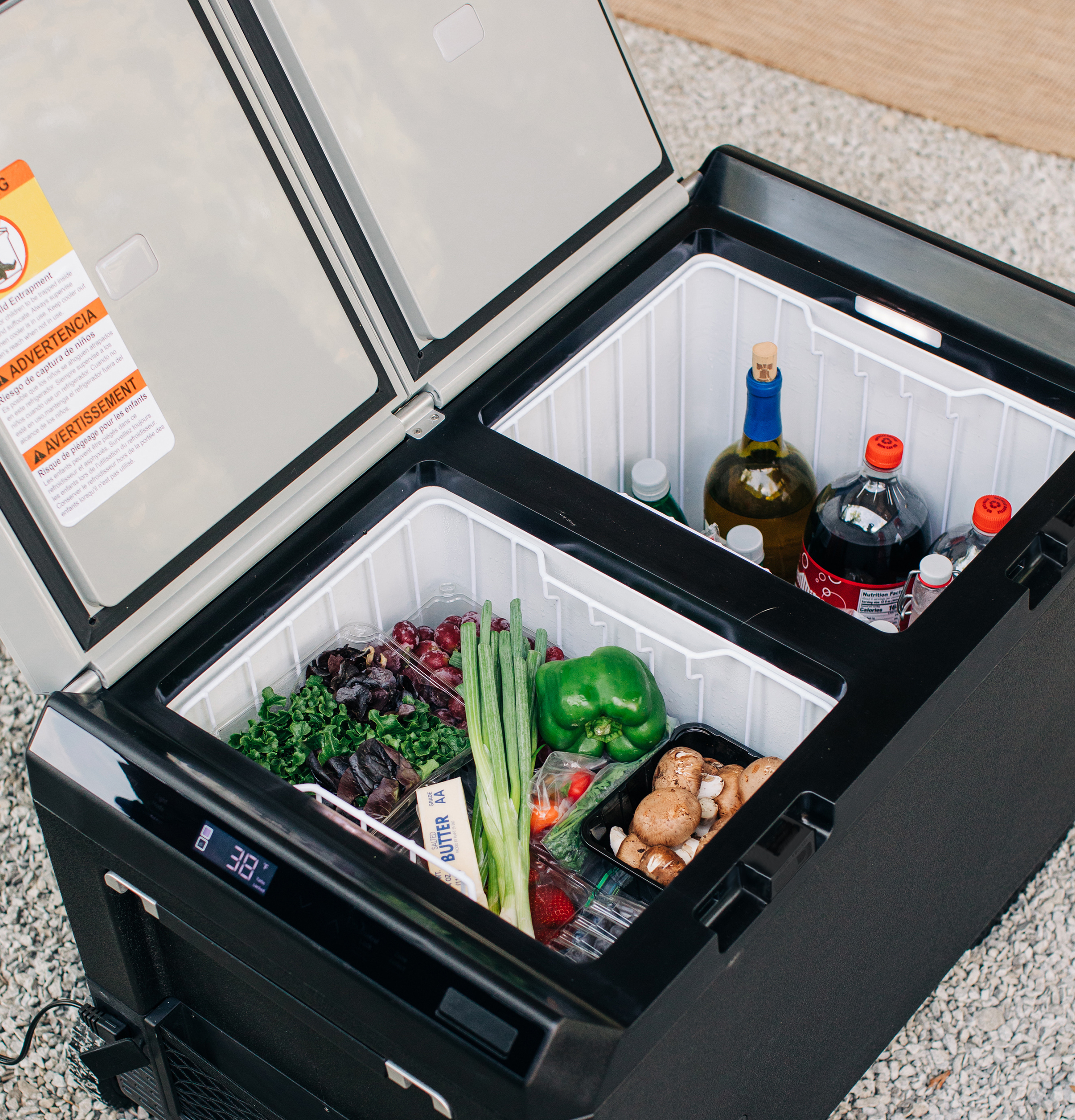 Dual Zone Cooling Compartments -6 F to 68 F
With a cooling range from -6 F to 68 F, two separate zones create ideal storage for a variety of refrigeration or freezer needs.
Stores 105 Cans or Bottles and Food Items
Flexible capacity in two cooling zones accommodates cold or frozen food and beverages on the go without the need to fill with ice.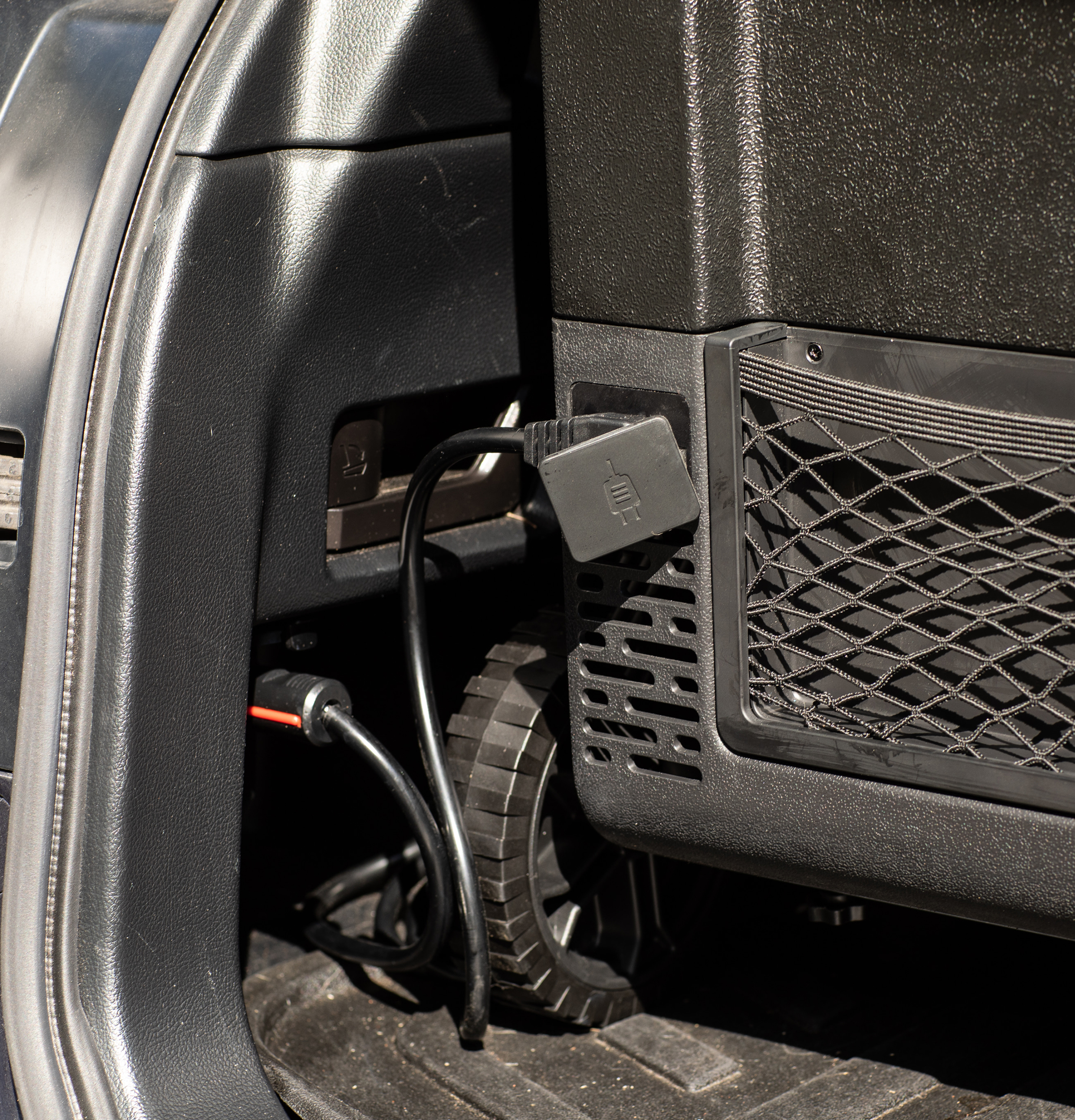 12 Volt AC or DC Cooler
Cooler can be charged from an AC or 12-volt DC power source, making it ideal for boats, RVs, cars and trucks.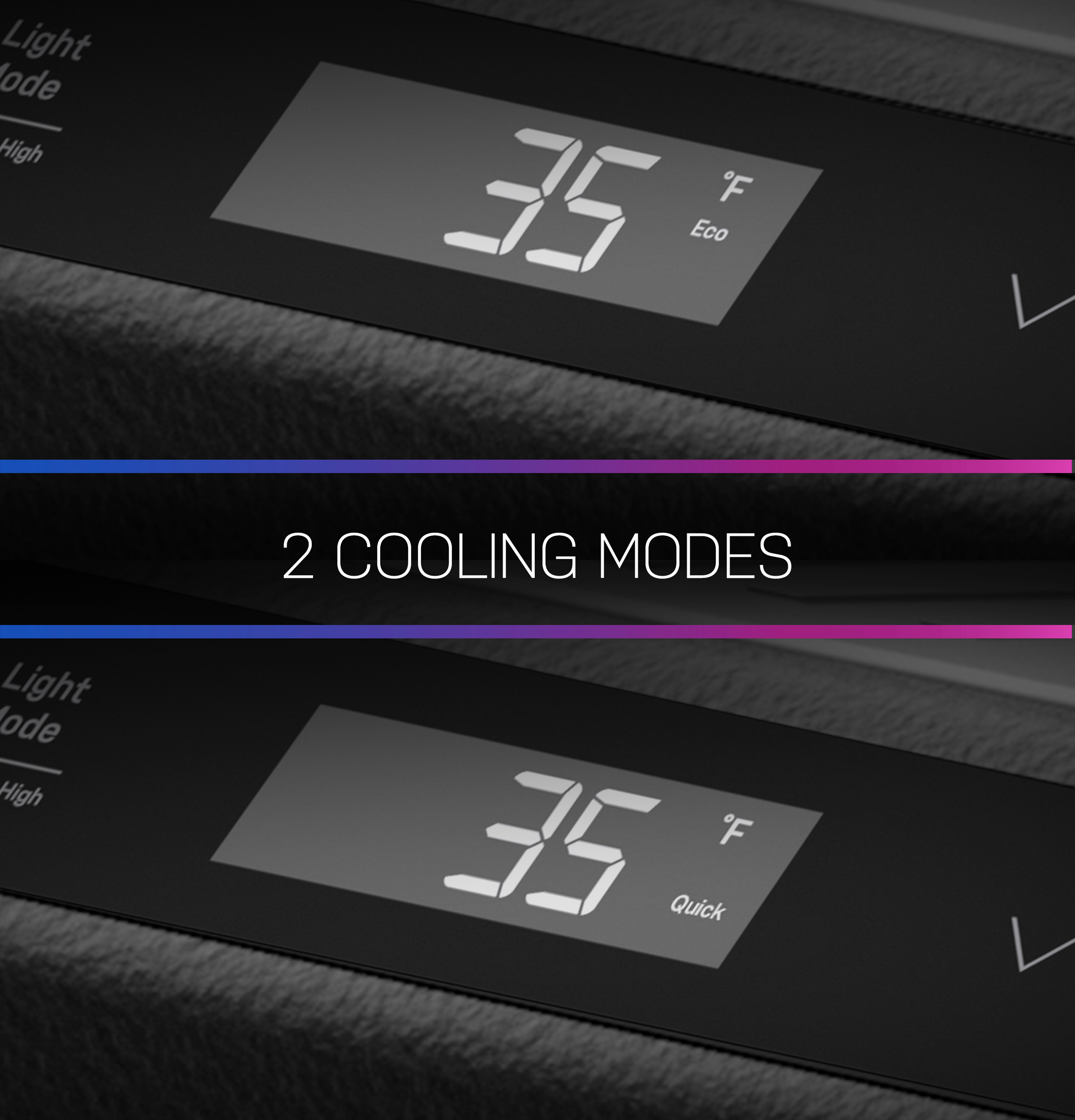 Quick &A EcoA CoolingA Modes
QuickA modeA provides faster cooling with higher cooling capacity whileA EcoA modeA uses less power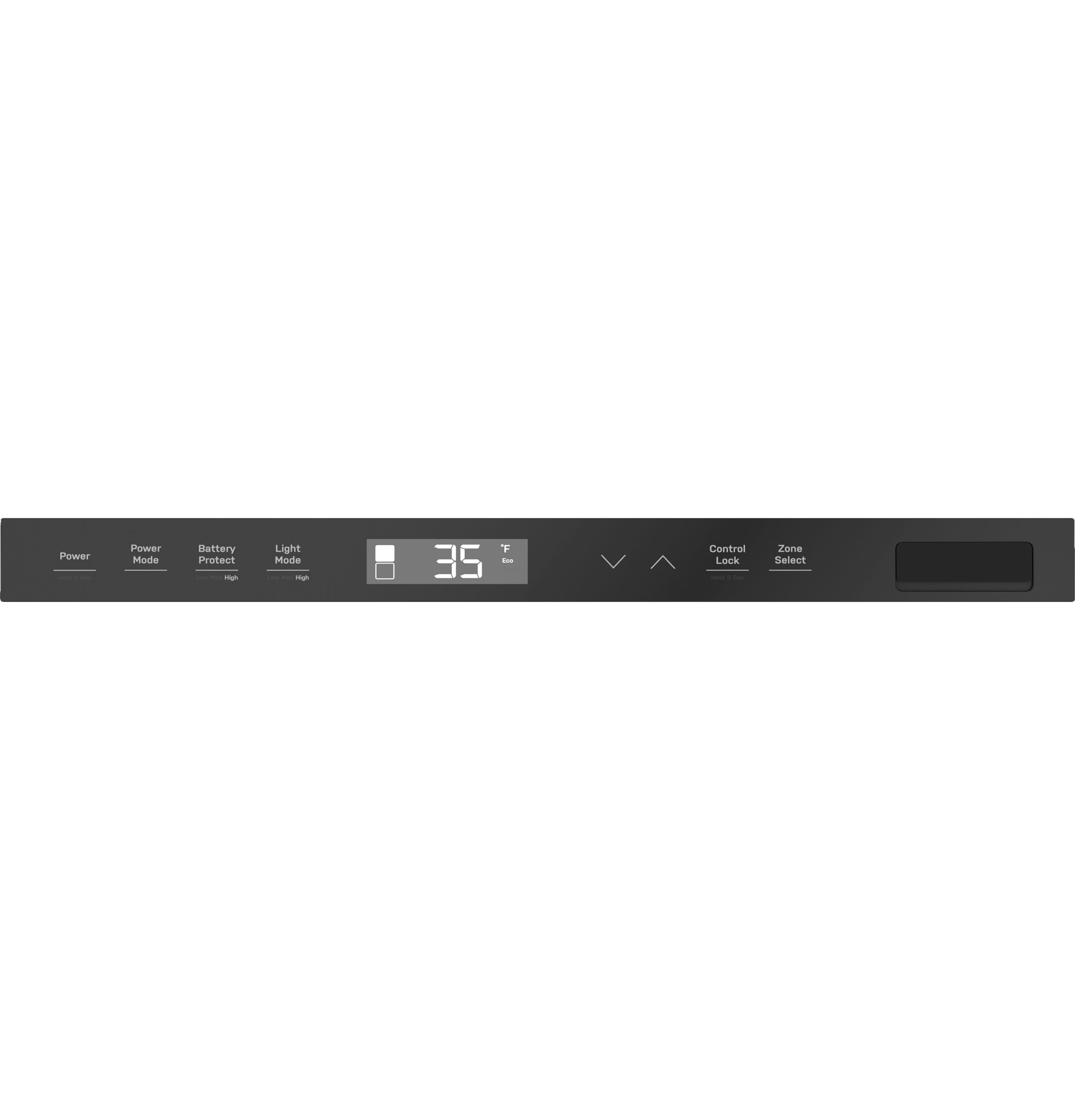 LCD Display
Easy-to-read digital display allows for temperature changes, selection of power mode, and brightness of LED lighting.
| Feature | Description |
| --- | --- |
| AC Power Adapter | 7.0 ft |
| Baskets | 3 wire - removable |
| Battery Protection | 3-stage battery protection system (battery not included) |
| Battery Type | External |
| CAR DC Power Adapter | 8.2 ft |
| Control Type | Cap Touch Controls, IMD control panel |
| Defrost Type | Manual |
| Drain Hole/Plug | Yes |
| Dual Temp Zone | Yes |
| Fast Cooling (compressor) | Quick Chill |
| Freezing Down Temp | -6F |
| Interior Lighting | LED |
| LCD Digital Display | Yes (range from 68F to -6F) |
| Lid opening | One-sided |
| Low Voltage Detection | Yes |
| Noise Level | =42dB |
| Number of Lids | 2 |
| Operation Time (Fully Charged) | 8 Hours |
| Product Type | Electric Cooler |
| Refrigerant Type | R134A |
| RV Ready | Yes |
| USB Charging Port | 3 ports (5V, 3A) |
| Feature | Description |
| --- | --- |
| Color Appearance | Black and Concrete Grey |
| Handle | Pocket |
| Installation | RV Ready |
| Feature | Description |
| --- | --- |
| Left Zone Capacity | 32.5L |
| Right Zone Capacity | 42.5L |
| Total Capacity | 75L |
| Feature | Description |
| --- | --- |
| Approximate Shipping Weight | 61 inches |
| Net Weight | 61 inches |
| Overall Depth | 19.5 inches |
| Overall Height | 19.5 inches |
| Overall Width | 33.4 inches |
| Feature | Description |
| --- | --- |
| Average Power Consumption in 24 hrs | 1.1 kwh/day |
| Running Amps | 7.9A/3.9A |
| Voltage DC | DC 12V/24V |
| Feature | Description |
| --- | --- |
| Parts Warranty | 1-year limited |